About Us
Geothermal design and consulting experts.
Proven Expertise
The WellSpring Geothermal team has designed geothermal heating and cooling systems for community, commercial, municipal, and high-end residential clients.
Whether you call it geothermal, GeoExchange, earth-coupled, or ground-source, we can trouble-shoot and optimize every type of geothermal-based system.
We have experience with all major types of geothermal methods, including:
Closed Loop (both Horizontal and Vertical)
Open to Diffusion Wells
Standing Column Wells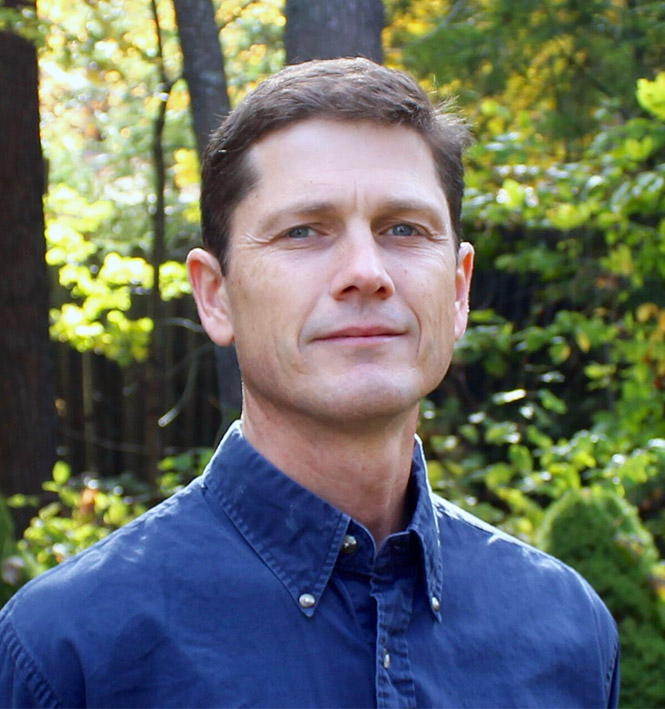 Timothy M. Roos, P.E., C.G.D.
Founder & President
Prior to establishing WellSpring Geothermal in 2010, Tim was the Vice President of Engineering at Water Energy Distributors. Working closely with geothermal pioneer, Carl Orio, he designed over 40 geothermal systems, including Closed Loop, Standing Column Well, and Open-to-Diffusion Well systems.
In addition to his design work, Tim has extensive experience providing feasibility studies, construction administration, and troubleshooting.
EDUCATION
Registered Professional Engineer in 8 States (New England, New York, and Ohio)
Certified Geothermal Designer and Accredited Installer
Master's of Science (Mechanical Engineering) from University of New Hampshire
Bachelor of Science (Mechanical Engineering) from Worcester Polytechnic Institute
MEMBERSHIPS
Charter Member and Board Member of the New England Geothermal Professional Association (NEGPA)
Full Member of the American Society of Heating, Refrigeration, and Air-Conditioning Engineers (ASHRAE)
Member of the International Ground Source Heat Pump Association (IGSHPA)
Member of the Geothermal Exchange Organization (GEO)
Member of the Association of Energy Engineers (AEE)
Six Sigma Green Belt
WellSpring Geothermal in the News
Engineers Week: $30 million retirement community goes green with geothermal technology in Peterborough
New Hampshire Union Leader (February 17, 2013)
PETERBOROUGH – The Village at RiverMead, a continuing care retirement community in Peterborough, is in the midst of a $30 million expansion that will utilize a geothermal system for its heating and cooling needs. The expansion is built on 35 wooded acres across from the 16-year-old original RiverMead campus…
Testimonials From Our Clients
Our firm has teamed up with WellSpring on several geothermal projects…The success of these projects lies in the expertise of WellSpring starting from the feasibility of utilizing geothermal for a particular site, to the design and integration into the overall building systems, to support during construction. WellSpring is my go-to consultant in the design of geothermal systems! Tim and his team bring impeccable service and knowledge to any project.
Our firm has been working with Tim Roos since 2007 as our go-to source for ground coupling and thermal geo-exchange design. WellSpring Geothermal has become a virtual partner and their work integrates seamlessly with our practice, allowing us to provide complete MEP documentation including the geothermal systems design on a timely basis.
We have worked with WellSpring on several projects…Tim was instrumental throughout the entire process from the feasibility of a geothermal system through its design and implementation. Geothermal systems can be very complex but Tim's broad knowledge of everything, from the different types of systems to the permitting and regulations, was invaluable in making each project a success.
We have worked with WellSpring Geothermal on a number of commercial and residential systems and have found that their unique expertise in both geothermal design and integration with the building HVAC system adds considerable value to projects. Tim Roos' passion for the work is evident in every project and he is a valued partner with our firm.
We have used WellSpring several times for designing the geothermal wells for an open loop geothermal system and found them to be very knowledgeable and completely professional. They provide very detailed drawings and are always there for us when we have questions in the field.